Orient Sourcing & Manufacturing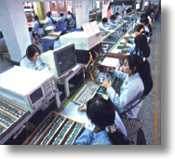 Your One Resource
Reiner Associates is a multi-functional professional services company. Our ability to source quality manufactured goods can offer you significant opportunities. We provide our know-how and experience for 'turn-key' projects, from inception through production.
Orient Challenge
Experience - Dealing with manufacturing facilities thousands of miles away may seem formidable; language, local custom, quality, inspections, import tariffs, banking, L/Cs, shipping, and delivery, are few of the issues tackled daily by Reiner Associates. As we have local staff in Hong Kong & China, there is no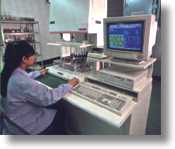 substitute for experience and on-site presence.
Rapid Turnaround - Our priority is to supply products on time. We are reactive and responsible; if we say it will happen, We'll make it happen!
Cost Effective - Since we work for you and not for the manufacturer, we negotiate to meet your target cost as we are intimately aware of cost tradeoffs between different processes and capabilities available in the Pacific Rim, we can provide the best cost to meet your target.
What We Provide
Engineering - Electronic and mechanical engineers provide support where required. Reiner Associates' staff is fully conversant with the production processes provided by each of our sub-contractor's facilities.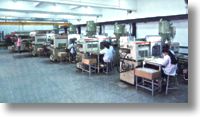 Inspection - Reiner Associates performs on-site inspection for both factory in-process and outgoing shipments.
Quality Assurance - Our services include adherence to reliability, performance and safety specs; with full compliance to UL, CSA, FCC, ASTM, ANSI, CPSC, EC, and EN-71 standards. Orient lab testing is performed by reliable, independent test facilities.
Orient Sourcing & Manufacturing | Product Development & Engineering
Products/Clients | Expert Witness | Inquiries | Email | Home